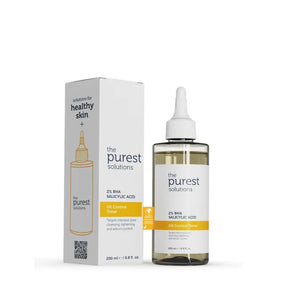 What is Bha 2% salicylic acid Oil Control Toner & Blackhead Targeted, Oily, Pore Balancing Toner?
It targets to control the sebum on the skin and clean and prevent blackheads and enlarged pores with the simple ingredient Salicylic Acid. It purifies oil, dirt, comedones, make-up residues and dead cells from the skin.
•Enlarged and clogged pore problem
•Uneven skin tone and dark spot
•Regeneration need
•Acne and acne scar
Spill some of the product onto your hand or cotton. Apply to your cleansed and dry skin. Does not require rinsing after application.