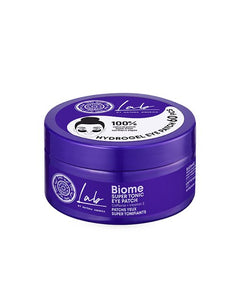 قناع لتحت العين لتخفيف الانتفاخ والتعب بفضل  احتوائه على الكافيين وفيتامين اي
يوضع تحت العين لمدة ربع ساعة ، ثم تتم ازالته 
ثم يوضع كريم تحت تحت العين 
يحتوي على ٦٠ قطعة
Say goodbye to signs of fatigue and puffiness with these instantly brightening and energizing eye patches!
Caffeine - Helps to tighten fine lines and reduce or eliminate puffy skin.
Vitamin E - Adds a powerful restorative effect.
Directions: Apply patches to under-eye area. Leave for about 15 minutes, discard after use. Avoid direct contact with the eyes. Gently pat any leftover serum into your skin. Suitable for everyday use.
60 PCs