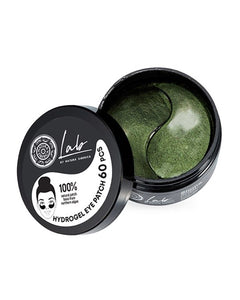 قناع لتحت العين يساعد على شد خلايا البشرة واستعادة مرونة الخلايا وتحفيز انتاج الكولاجين، ينعم التجاعيد والخطوط الرفيعة بفضل احتوائه على البيبتايد والكوانزيم q10
يوضع تحت العين لمدة ربع ساعة ، ثم تتم ازالته 
ثم يوضع كريم تحت تحت العين 
يحتوي على ٦٠ قطعة
Tighten up and reduce fine lines with this super effective eye patch!
Peptide SYN-AKE - Smoothes the skin and fights expression lines.
Coenzyme Q10 -Â A powerful antioxidant that stimulates the production of collagen and restores your skin's natural firmness.
Directions: Apply patches to under eye area. Leave for about 15 minutes, discard after use. Avoid direct contact with the eyes. Gently pat any leftover serum into your skin. Suitable for everyday use.
60 PCs