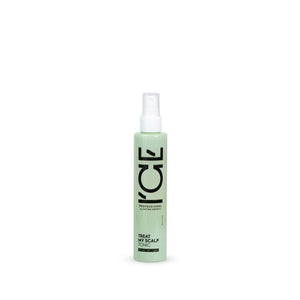 وصف المنتج
تونك تحفيز نمو الشعر والتقليل من تساقط الشعر 
لجميع انواع الشعر 
يوضع مباشرة على فروة الرأس الجافة مع عمل مساج ولا يغسل 
في حالة تساقط الشعر المزمن يستخدم كل يوم اول اسبوعين ثم ٣ مرات اسبوعيا في ال ٤ اسابيع اللاحقة 
وفي حالة تساقط الشعر الموسمي يستخدم ٢-٣ مرات اسبوعيا لمدة ١٠-١٢ اسبوع 
١٠٠مل
Description 
Scalp stimulating tonic To stimulate healthy hair growth & prevent hair loss.
For all hair types
Apply directly to dry scalp and massage gently
with a circular motion. Do not rinse out.
Recommend use:
Androgenic hair loss: first 2 weeks every day.
Next 4 weeks 3 times a week.

Reactive hair loss: 2-3 times a week during
10-12 weeks.
100ml