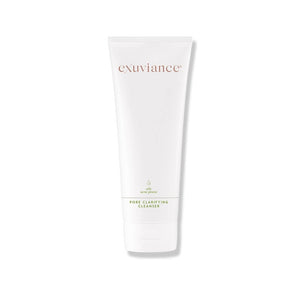 وصف المنتج
غسول طبي مخصص للبشرة الدهنية والمعرضة لظهور حب الشباب يحتوي على ساليسلك اسيد ومندليك اسيد الذي يعمل على تقشير الجلد الميت بشكل لطيف وتنظيف المسام بشكل عميق ومنع تكون الحبوب ويتميز باحتوائه على PHA
التي تمتلك خصائص مضادة للتجاعيد دون التسبب بأي حساسية او تهيج في الجلد
خالي من العطور والصابون وينصح باستخدامه من مرة الى مرتين يومياً
الحجم: 212مل
Description
Facial cleanser for oily, acne-prone, and problematic skin. Formulated with a blend of Salicylic and Mandelic Acids known to exfoliate pores and clarify the skin's complexion while the Polyhydroxy Acid formula targets the skin's natural pH balance. Optimized with light conditioners including botanical Tea Tree Oil. Soap free.
Size: 212ml
Customer Reviews
15/08/2021
Batool

Jordan
I recommend this product
The best for combo/oily acne prone skin
Literally the best face wash I've ever used. Great for treating active acne, acne scaring and minimising the appearance of large pores.