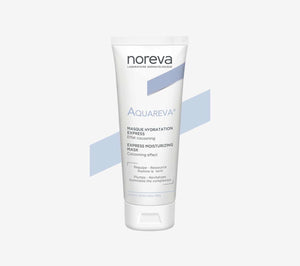 LONG-LASTING HYDRATION – FRESHNESS EFFECT
A unique formula for a real hydration bath with hydrating glacier water pearls through a supply of water rich in minerals and hyaluronic acid known for its strong hydrating power.
The formula has been reinforced with hydraporin, a real hydration booster for express hydrating action on dehydrated skin.
Product advantages:
– Freshness effect
– Long-lasting hydration
– Gelled texture
– Leaves the skin soft
– Delicately scented formula
Apply 1 to 2 times a week in a thin layer to clean, dry skin. Leave on for 5 to 10 minutes and rinse with clean water.
50ml