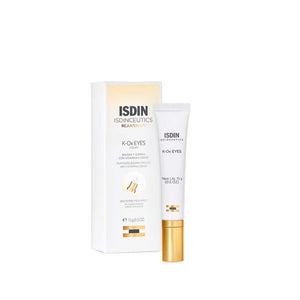 وصف المنتج
كريم العين من ازدن يخفف التورم ويفتح الهالات السوداء ، ويحمي محيط العين من فقدان الترطيب مما يخفف التجاعيد للحصول على مظهر أكثر اشراقاً واكثر راحة
يطبق يومياً باستخدام رؤوس الاصابع بشكل لطيف الا ان يتم امتصاصه بشكل كامل. يستخدم بعد الاجراءات التجميلة للتخفيف من التورم والاحمرار الناتج عنا بشكل فعال .
15ml
Description
Eye cream helps combat bags, puffiness, crow's feet and dark circles in one stroke, restoring youthfulness to your expression. Provides visible results in just 28 days of usage. Has an immediate and prolonged firming effect and protects skin from moisture loss, leaving eye area feeling smoother and visibly more rejuvenated.
15ml
Customer Reviews
08/01/2022
Amjaad A.

Jordan