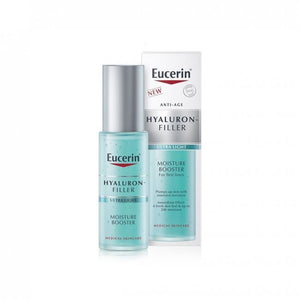 وصف المنتج 
جل ترطيب البشرة من يوسيرين.، يحافظ على ترطيب البشرة ل ٢٤ ساعة بفضل احتواءه على الهالورونيك اسيد والجليسيرين.
يستخدم صباحا و/مساء
مناسب لجميع انواع البشرة 
30ml
Description 
ultra-light and refreshing gel delivers immediate hydration and increases skin moisture levels for up to 24h. The formula, with only 11 ingredients, combines two highly concentrated types of Hyaluronic Acid with Glycerin. These substances are also produced naturally by skin to keep itself moisturized and, as part of our formula, they work as moisture magnets plumping up skin with immediate and intensive moisture. 

for all skin types
use day and/or night 
30ml