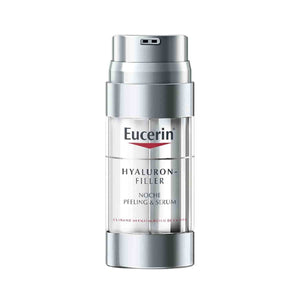 وصف المنتج
سيروم علاج التجاعيد من يوسيرين. يعمل على تقشير البشرة بلطف لتجديد الخلايا. يحتوي على الهالورونيك اسيد واحماض الفواكة. 
يوضع مرة مساء. مناسب لجميع انواع البشرة
30ml
Description
Dual efficacy: Anti-age peeling and moisturizing serum for all skin types.
A dual-action overnight peeling and serum that exfoliates and refines skin texture, promotes skin cell renewal, and plumps up even the deepest wrinkles. The skin is smoother and more radiant.
use at night 
30ml
Customer Reviews
17/09/2021
Alia' S.

Jordan