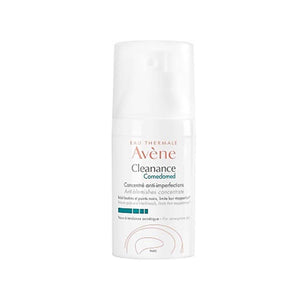 وصف المنتج
 جل موضعي لعلاج الحبوب من افين. يعمل على علاج الحبوب البيضاء تحت الجلد والرؤوس السوداء . يمكن استخدامه ايضا كعلاج موضعي للحبوب ذات الرؤوس البيضاء فوق الجلد, ويقلل من ظهور التصبغات اماكن الحبوب.
يوضع على اماكن الحبوب مرتين يوميا
30ml
Description
This product reduces spots and existing blackheads and limits the appearance of new blemishes with its comedo-reverse, anti-spot and anti-recurrence effect.
Benefits :
-Acne-fighting
-Anti-blemishes
-Anti-recurrence
Clinically proven results from 7 days
Apply to affected area twice a day
30ml